INVINCIBLE
…develop an exponential mindset…
Enrollment for this program is currently closed.
Don't miss the next enrollment period.
FOR ENTREPRENEURS AND LEADERS WHO REFUSE TO FIT IN THE BOX
THOSE FOR WHOM THE STATUS QUO IS NOT AN OPTION
THOSE WHO DON'T WANT TO JUST LIVE, BUT WANT TO THRIVE
THOSE WHO ARE READY TO REACH A WHOLE NEW LEVEL OF ACCOMPLISHMENT
If I asked: "What's the #1 factor that determines whether or not you achieve your goals?" what would you say?
Improved time management and less procrastination?
Better business processes?
A smarter marketing strategy?
A bigger team?
Perhaps more time to do everything you need to do?
All these things can play a role, but there's something fundamental that makes everything else possible.
Mindset
The mindset concept has been talked about for some time now. In fact, if you Google "mindset", you'll get 143,000,000 results in 0.55 seconds. It's among the 1% most searched words on the internet!
But what does mindset really mean?
Merriam Webster says it's "an attitude or mental inclination", while French counterpart Larousse defines it as "our way of seeing things".
For me, mindset is where we decide to anchor conscious, intentional behaviour.
It's who we decide to be and to do, no matter what happens around us.
It's the ability to bounce back faster when things don't go as planned
It's being aligned with our deepest desires and moving towards fulfillment and self-realization. 
And the best part is…with the right tools, it can be developed!
THE IMPORTANCE OF MINDSET…
According to the latest studies, approximately 95% of brain activity is unconscious. This includes habits, patterns, beliefs, cognitive biases and… our behaviours.
In other words, we're on autopilot 95% of the time.
Our state of mind determines how we'll react to situations, events, and even to the people around us. It's both our best friend and our worst enemy. 
Our behaviours reflect our patterns, which explains why we procrastinate. And our most cherished dreams and ambitions reflect our beliefs. This explains self-doubt.
How can we develop a sustainable mindset versus the sporadic positivism we experience when we're motivated, and everything is going well?
Why do we put things off, and how do we stop doing it?
Why do we self-sabotage, and how do avoid it?
And, in my opinion, the most important question of all: why do we limit and tone down our dreams? 
These are the questions (and answers) we'll address during this exceptional program.
BEING INVINCIBLE DOESN'T MEAN HAVING TO BE…
1.

A superhero

Superheroes are idolized for their performance and crucified for their failures, PLUS they're never leaders – they're a commodity.
2.

Fearless

If you're not afraid, your dreams aren't big enough.
3.

Unbeatable

Those who fear failure, being beaten, or losing, are also those who take the least number of risks, are the least happy, and the least fulfilled.
Daring
to dream bigger and match our true ambitions.
Acting
with greater intent, to reach another level of success AND accomplishment.
Embodying
the leader we know we can be.
that's what developing an exponential mindset and being invincible really means!
Because your business can't go where your mindset hasn't gone first…
Every entrepreneur I know wants to reach a new level of success. They want more clients, more income, more time to focus on what they are good at, and more time to breathe and enjoy life. They have dreams, ambitions and goals, but they're stuck somehow.
Sound familiar?
Each year you set goals (I'll have "x" number of clients), you set intentions (I'll take Fridays off during the summer), and you set desires (I'll only work with "this" specific type of client). Your intentions are great, yet you never seem to achieve these goals. You get stuck, you stay busy, and it seems like every year is Groundhog Day.
Why is that?
The truth is that you can't reach your next level of success without first embodying the next version of yourself. Think about it: we've all heard the saying, "what got you here, won't get you there".
And it makes perfect sense. The actions you took when you started your business aren't the actions you're taking now. The needs you had when you started hiring employees aren't the needs you now have.
So, how could you expect to stay the same person?
At this point in your journey, you've achieved a certain level of success and you're ready for the next level of accomplishment. But this time, you'll have to do more than just different things; you'll have to step into a higher version of yourself.
WHO AM I?
If you're here, you may be wondering: how do you know what my reality is?
First, I'm an entrepreneur myself. An entrepreneur with big ambitions…Ambitions I didn't always embody. Ambitions I often put aside, because other things were always more important. You know, clients, kids, life and lots of other rational excuses…
Why did I do this? In all transparency, because I let my mindset and my patterns rule my behaviour. So, instead of being in the driver's seat of my life, I was on the passenger side, letting my brain dictate the direction.
I went out and got some of the most reputed certifications and did loads of training to master the best business strategies, for myself and for my clients. However, over time I realized that without a mindset that match our dreams, the strategy is worthless. We won't implement it, or we'll only partially dare to do so. Obviously, this way we don't get the desired results.
I've been studying human behaviour for over than a decade. It started with a dual certification in neurolinguistic programming, a course in hypnosis, and then a deep dive into the world of neuroplasticity, neuroscience and the foundations of human behaviour.
I wanted to understand what makes one person act, while another self-sabotage repeatedly…
THE EXPONENTIAL VORTEX
…to be invincible…
Invincible is the result of over 10 years spent studying human behaviour. Presented step by step, you'll acquire practical tools to transform your way of thinking, deciding, and acting, in order to reach a higher level of sustainable personal and professional fulfillment.
Drawing on studies in the psychology of human behaviour, neuroscience, and neurobiology, you'll have long-lasting actions that you can implement immediately.
Enrollment for this program is currently closed.
Don't miss the next enrollment period.
After helping entrepreneurs accomplish outstanding transformations, I decided to create
…develop an exponential mindset…
MODULE 1 :

THE DREAM
…actually, it's more than just a dream…
Let's dare to dream big again. You have a dream, the ambition of more – not necessarily more money, it could be more impact, more influence, more life experiences. Let's get the clarity of your desires, of what makes a fulfilled life for you.
MODULE 2 :

THE DRIFT
…the one degree we never notice…
We've all heard about how one degree can completely change our trajectory. But this one degree also derails us slowly, but surely, from our goals, our dreams and our desires. This module sheds light on the different one degree shifts that can derail us.
MODULE 3 :

THE TRAP
…subconsciously, without even realizing it, we end up pushing our dreams and goals further and further down…
The role of the brain is to keep us alive, plain and simple. And to do that, its goal is to keep us in its comfort zone – even if that is not where we truly want to go. How do we get trapped? Where do we get trapped? This is the focus of this breakthrough module.
MODULE 4 :

THE LIGHT
…entering the world of possibilities…
Once we gain clarity of where we want to go and what stands in our way, now we can start seeing, and entering, the world of possibilities with a clear understanding of our blind spots.
MODULE 5 :

THE ASCENT
…this is where the real fun begins…
Let the magic begin! Bringing in more intentionality, different perspectives and strategies to create lasting change. This is where tools and tactical strategies make a difference, because we've gained clarity and insight that we can apply in the right context.
MODULE 6 :

THE EMBODIEMENT
…leading the way, every step of the way…
The world needs more positive rebels, people who decided to lead their life their way, according to their own measure of what it means to live an accomplish life. And to lead with integrity requires a full embodiment of your future legacy.
MODULE 7 :

THE MOMEMTUM
…to infinity and beyond…
Change can be temporary or permanent. Here, we're going for permanent change. Creating exponential shifts, increase the velocity of these shifts. We have less than 100 years in this life, let's compress time and go above and beyond what we think is possible.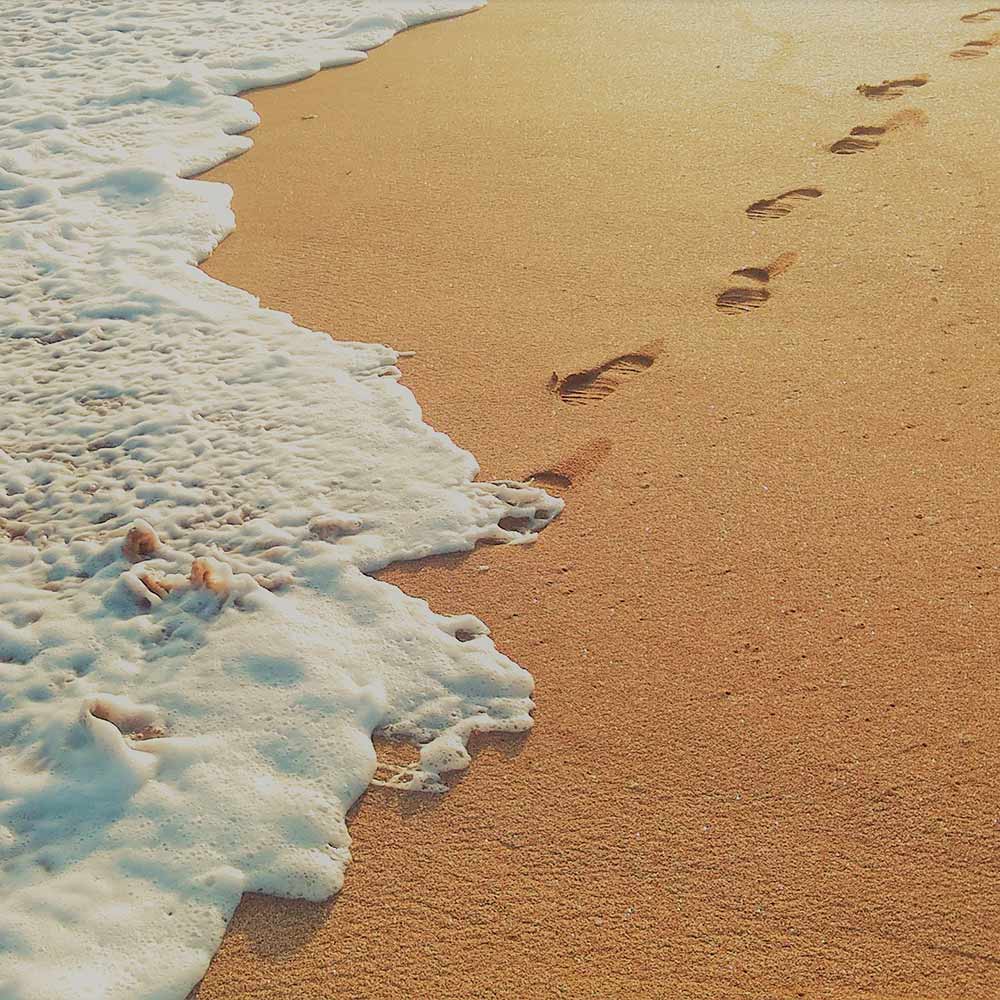 MODULE 8 :

THE LEGACY
…the positive impact on everyone you meet…
You are here for a reason, you have a message, a difference you want to make in the round around you. Legacy is not about being famous, it's about being legendary – to make a difference, an impact that goes well beyond your current reality.
I'M READY TO DEVELOP AN EXPONENTIAL MINDSET!
WHAT YOU GET
The complete INVINCIBLE program

10 weeks of live coaching with Sara via Zoom (and maybe some surprises… 😉 )

Lifetime access to the entire program

Recordings of all the modules

Exclusive access to a private Facebook group for questions, discussion and support throughout the program (Sara will answer your questions regularly)
THIS PROGRAM IS FOR YOU IF YOU WANT TO
Dare to dream bigger, at the level of your real ambitions

Act with more intentionality, to achieve another level of success AND accomplishment

Embody the leader you know you can be

Truly enjoy YOUR life, your way 😊
Enrollment for this program is currently closed.
Don't miss the next enrollment period.
SUCCESS STORIES
I will get to the next level as an entrepreneur
For the second time, I took part in a personalized coaching session with Sara to align my business strategy. Again, I gained so much from it!
Simply WOW!
Whether it was discovering my big 'Why', my business model, the tools to develop, or my communication plan, I learned a lot.
Yes, intuition is important in business, but the execution is the key to success. This requires reflection and, above all, an action plan.
Thanks to Sara, I will reach another level as an entrepreneur. Don't miss this opportunity to collaborate with Sara!
– Michel Villa
columnist and stock market trainer, author
IMPΛCTFUL
This training was a revelation for me.
I learned how to ask questions to get real answers. It helps create an even bigger impact with clients, I feel it.
Sara was extremely generous and continues to be so after the training!
– Barbara Demers
Spécialiste en bien-être financier
Founder of l'Académie des finances personnelles
UN.SHA.KA.BLE
WOW, what a great decision and LIFE experience!
I am very happy to have taken this decision during the COVID, to live a different and unique experience… remote coaching. Whew, I am very connected with the human; the virtual is not my strength. However, after these beautiful weeks, I can confirm that the experience was magical and very enriching with the group that we were.
Sara made me realize, to follow our desires and to create what we want in life because everything is POSSIBLE!
I sincerely recommend this training because you will live a unique and different experience focused on human relationships despite the distance.
Thanks to you Sara.
– Martin Girard
Financial Security Advisor
Success Stories
Focused, professional and creative out-of-the-box thinkers that I've met in a long time
Sara is one of the most focused, professional and creative out-of-the-box thinkers that I've met in a long time. It's not easy for me to partner with people after one meeting, but after a conversation with Sara and the level of professionalism that she brought to the table I couldn't go wrong. Sara will definitely be getting my business in the future and any business that I can refer to her, no questions asked.
– Tyrone Matheson
Business Improvement Specialist
IMPΛCTFUL
There are so many takeaways from this program!
I just loved the program and got so much out of it…from the amazing guest speakers, to learning about the subtleties of the words we choose when speaking to our clients, understanding their communication style and adapting to it.
One of my favorite takeaways was "Think / Do / Be"…I always tell myself I'm busy, which makes me feel even busier, but now I think about it first and I see that I am not really busy but instead a little lost at times. I have learnt to try and control my inner dialogue.
I highly encourage any business owner to participate, invest in themselves and take on this awareness and learning challenge.
– Pat Savoia, CIWM, FCSI, CIM
Portfolio manager and wealth advisor
IMPΛCTFUL
I highly recommend this program.
It combines many elements of communication and psychology, helping you to better influence yourself and others. If you are looking for a training that will help you better understand your internal dialogue in order to change certain limiting behaviors, to better communicate with others and to improve your leadership, this training is for you.
– Eric Lacoursière
Investment advisor
Success Stories
Beyond the bigger success you help me achieve every year, you have offered me a quality of life I never could have dreamed of
After the three years (already!) that we have been working together, I would just like to say a little thank you for everything you have done for me. Beyond the bigger success you help me achieve every year, you have offered me a quality of life that I never could have dreamed of. I have never worked so little and made such a huge difference in my clients lives than today.
Now, I get to spend all that extra time with my family and friends, especially my daughter. What you have offered me is invaluable and I will always be grateful that our paths have met this early in my life. I can't wait for next year. It's going to be epic!
– Antoine Auger
B.A.A., Division Director
UN.SHA.KA.BLE
Everything is possible!
Thank you Sara, the Unshakable program was a very enriching experience for my business and me. Your experience, your listening and your advice have allowed me to believe that everything is possible and it's with simplicity and pleasure that I want to give myself this freedom to take my business where I wish.
– Chantal Vachon
Founder and president of Chantal Vachon Financial Services Inc.
UN.SHA.KA.BLE
One of the best investments I've ever made!
In order to evolve my business, and step into the next version of myself with my team, it's one of the best investments I've ever made!
Questioning oneself, taking a step back, reflecting, discussing, challenging oneself, writing, diving. The Unshakable program is all about that. Sara is there throughout, available and generous.
It's a process and a commitment you make to yourself and your business. Of course, the process requires time and introspection, but the effects of going through this rigorous and structured process are incredible!
The result? I felt an increased solidity, a real focus, a renewed energy at work, both for myself and for my team. We are once again in a position to project ourselves into the future. We are revived and delighted!
– Pascale Imbeau
Investment Advisor
FREQUENTLY ASKED QUESTIONS
Who is the INVINCIBLE program for?
Entrepreneurs and leaders who want more from their lives – to dream bigger, to act more intentionally and to be more internally aligned.  
Live life to the fullest, respect your definition of success, and embody the world of possibilities available to the people you lead.
How is the program structured exactly?
Weekly 60-to-90-minute workshops via Zoom. Warning: I sometimes overflow, so don't book appointments and leave a buffer!
Each week focuses on a unique aspect of our mindset – what blocks us, why we sabotage ourselves, strategies for maintaining an exponential mindset over the long term, etc. During each workshop, you'll be guided through an interactive lecture, engage in exercises and can ask questions. Recordings of each session will also be available within 24-36 hours of the workshop.
Why choose me as a Strategist and Coach?
First, I'm a full-fledged entrepreneur, so the strategies proposed are based on real life, and the concrete challenges of owning and running a business. The tools shared have been tried and tested for years.
#2 There's no pie in the sky talk. My coaching philosophy is clear: ideas are good, action is better. Everything I do is structured to get you moving quickly, while being aligned with your intentions.
#3 You'll have a great time working with me 🙂 We work strenuously together, and we transform your way of thinking, acting, and reacting, but that's not to say we don't have fun. Life's too short to do otherwise.
#4. You may have noticed, there's no false modesty here.  I'm confident, fulfilled and caring, and that rubs off when working with me!
Can I complete the program at my own pace?
The program is designed to be interactive, and I highly recommend you attend the live sessions, where you'll connect with Sara and the other members.
However, life is life and if you're busy and miss some sessions, you can always watch the recordings at your own pace. The most important thing is commitment and consistency to experience the entire process.
Where can I ask questions during the program and who will answer them?
I'll answer all your questions! Plus, there are also the other members of the cohort. That's the beauty and value of a collective brain. In our private group, you can post all your questions or queries. I'll answer them directly in the comments or by video.
And who knows…there might (probably!) be some surprises along the way 😉
Because now, more than ever, the world needs positive rebels who embody change…